About the artist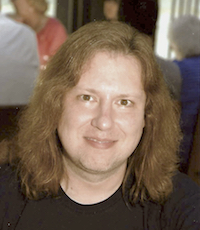 Inspired by the art he has collected and conversations with other artists and art collectors, central NC native Ryan McKellar began showing his own work in 2009 after spending years developing two distinct styles of acrylic painting. Since his beginnings as a guest local artist selling work at Ambiente Contemporary Furniture in Raleigh, Ryan has had three solo exhibitions in the Raleigh-Durham area, representation by Animation & Fine Art Gallery/BPG Fine Art in Chapel Hill and installations for various downtown Durham restaurants.

Ryan took a hiatus from his work from 2016 through 2017 to focus on more pressing family-related matters but is painting again in 2018 with a renewed focus on evolving both styles of his work and building a live-work space in southwestern Durham.

When not painting or working as a web project manager in Research Triangle Park, he is an accomplished local musician, snowboarder and hot air ballooning enthusiast. Other interests include graphic design and modern design and architecture.